Song Of Freedom (CPBS)
13.2hh - Grey Dun - 1996 - CPBS 1053 - Class 1 - HSI Approved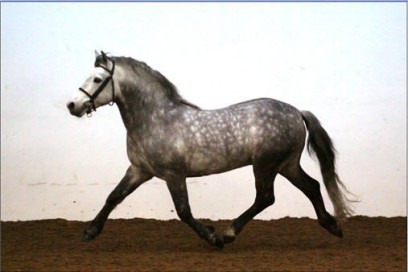 Song of Freedom is one of the finest examples of the Connemara breed.
Full of quality, he combines substance with outstanding movement.
An impressive pony, his tremendous presence is complimented by his superb temperament.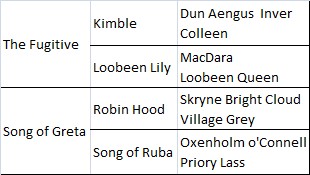 The Fugitive was a winner at Clifden and is a legendary sire of performance ponies.
Song of Greta is by the renowned sire of jumpers Robin Hood.
Song of Freedom is an all round performer
As a 4 year old – Loose Jumping Champion at the NICPBA Open day
Accumulated over 60 points in Dressage Ireland competitions – finishing in the top six in the National championships
Superb across country – hunted with the Ballymacads and Fermanagh harriers.
Song of Freedom was approved as a 3 year old in 1999.
His progeny have been successful in showing in Ireland and the UK including Honeyhill Bracken, winner at the NPS Championships in the UK.
Under saddle, they have proven to have inherited Song of Freedom's athletic ability and are sought after as competition ponies.
Silken Ruler is a prolific winner in both SHP and WHP classes in the UK.
Socks is a very successful event pony
Future Lady is showing a lot of potential in jumping classes
Staffordshire Lad has been very successful in the Trailblazers at Hickstead and has also accumulated several British Eventing points.
Silken Berrie is excelling in Hunter Trials