Crusheen Comet (CPBS)
14.2hh - Grey - 2000 - CPBS 1133 - Class 1 - HSI Approved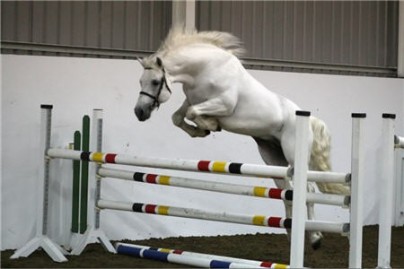 Crusheen Comet is an impressive pony with great presence. His excellent conformation and movement is combined with a wonderful temperament.
He shows superb technique & ability over a fence.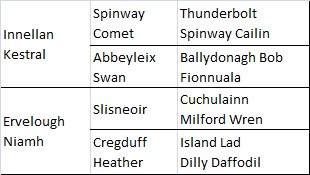 Innellan Kestral was the winner of 3 year old stallion class in Clifden 1999.
He is now the leading Connemara sire in Denmark and Finland and a prolific sire of prizewinners in Ireland, UK and Scandinavia.
Ervelough Niamh is by the Grade A showjumper Slisneoir.
She was a prizewinning mare and dam of numerous winners.
A prolific prizewinner himself, Crusheen Comet's pedigree is full of show winners and illustrious names within the Connemara breed, such as Cuchalainn – Champion Stallion and Grade A showjumper
Other legendary names pepper his pedigree – Carna Bobby, Carna Dun, Cashel Kate, Finola of Leam, Little Heaven
Crusheen Comet's progeny inherit his charisma and with their exceptional movement are much sought after both at home and abroad.
Haselor Titanium - Winner BCPS breed show
Comical Con – 2nd RDS Connemara Performance
Ballyalt Comet - Event and Dressage
Tynan Mist - Event Pony
Honeyhill Beacon - RDS winner 2016